Financing Panama City Real Estate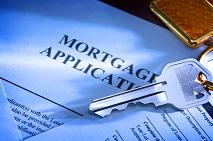 The Panama City Real Estate Team understands that choosing a mortgage company can be a very confusing task for many buyers.
With that in mind, our team is always on the look out for Mortgage companies that provide the same level of exceptional service our customers have come to expect from us. We work with many financial institutions both in the Panama City, Florida area as well as across the Country to help you find the home or condo mortgage that fits your needs.
With the assistance of professional financial adviser's, we are confident that together we can find the right financing to suit your needs.
Need a loan?
Call me at 850-774-6582 or contact me and I will connect you with a local lender and loan officer in Panama City or Panama City Beach Florida.
---

---

Jennifer Mackay Broker Associate, REALTOR®
Counts Real Estate Group, Inc.
3009 Highway 77, Suite H
Panama City, Florida 32405
Direct: 850.774.6582

© Copyright 2009-2110 The Panama City Realty Group · All Rights Reserved